Mutaz Essa Barshim, who has been part of the Richard Mille family since 2017, has just soared to new
heights. He was named Male World Athlete of the Year at the IAAF Athletics Awards 2017, held at the
Grimaldi Forum in Monaco on Friday 24 November. This is the very first time a high jump athlete has
achieved this distinction, which eluded even the great Sotomayor!
Not content with having made nine of the best high jumps this year, capped by 2 leaps over the 2.40 bar,
and being the first high jumper in history to leap 2.40m or higher in five successive years, Mutaz is still
raising the bar – 'The world record is not an easy one, but if I stay fit and healthy, I'm sure I can jump
2.46 or 2.47'. The same need to go ever further and higher inspired the RM 67-02 Automatic High Jump,
a timepiece which is itself at the very pinnacle of innovation.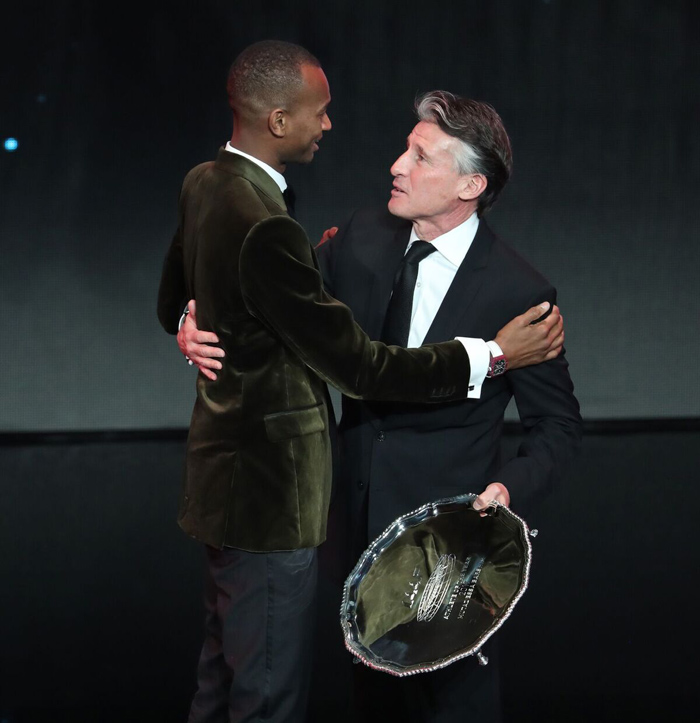 Richard's Mille's knack for choosing the very best doesn't stop there. Yohan Blake was crowned Best
Performance of the Year in 2011 at the same awards. Wayde van Niekerk, the 400m world champion
and world record holder, is also an established member of the Richard Mille family and, of course, no
family would be complete without his special 'aunt'. Wayde wouldn't be Wayde without Ans Botha.
His trusted trainer helped him win the first Olympic Gold for a South African sprinter in almost 100 years.
Tannie (Auntie in Afrikaans), 76 years young and fit, was therefore the perfect choice for the IAAF's
"Coaching Achievement Award".
Richard Mille attracts the very best… as friends, family – and in innovative watchmaking.