An innovative new event was unveiled today by representatives of Amata Spring Country Club; The Amata Friendship Cup presented by Toyota. The new tournament will see a team of Thailand's top men and women professional and amateur golfers, take on an equal team of Japan's top players. The event will be hosted at Amata Spring Country Club in Chonburi, Thailand on December 21st – 23rd 2018, adding to the club's rich heritage in bringing headline events to the nation and enhancing its position as one of the region's most prominent clubs.
"Our vision has focused on creating a new dynamic event that will positively impact golf in Thailand. The narrative behind men and women, professionals and amateurs competing together in their national colours is a compelling one in our minds," commented Khun Arsa Sarasin, Chairman of the Tournament Committee and Chairman of the Board of Amata Spring Country Club. "Our ambition is threefold; celebrate and embrace the special relationship between Thailand and Japan; provide an exciting opportunity for young up and coming golfers to compete side by side with their heroes; and, finally, allow Asia's best men and women to compete together for the same prize."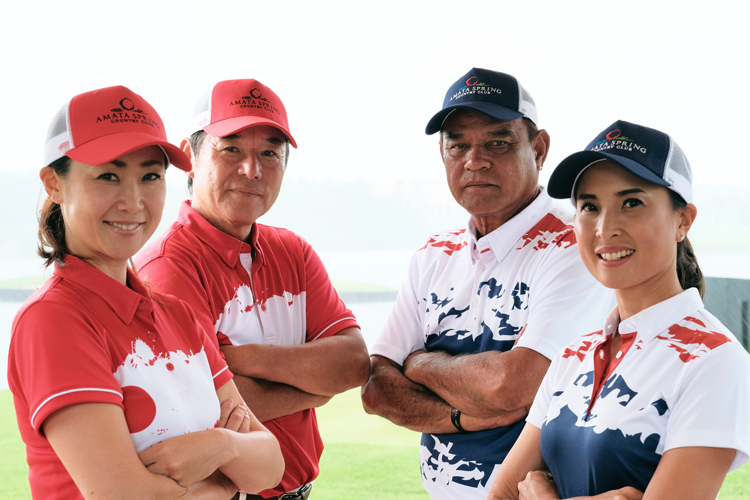 During the official announcement the team captains were introduced; Boonchu Ruangkit and Virada Nirapathpongporn from Thailand, and Naomichi "Joe" Ozaki and Miho Koga from Japan.
Sarasin continued; "We are grateful to our Captains for accepting the challenge of bringing together their teams and representing their respective nations. Each in their own right is a great champion and we are honoured that they have joined us for this inaugural competition."
The Captains will be responsible for team selection, managing pairings and representing the best interests of their respective nations.
"This is one of the proudest days of my career and one I believe will have a great impact for golf, bringing together mixed teams in this exciting nation vs. nation team format," commented Ruangkit.
"We have some of the most exciting players on all tours around the world right now and to bring them together as one team will be something every golf and sports fan in Thailand and Japan will love seeing," commented Virada Nirapathpongporn.
The Thailand Captains first picks were unveiled at the press conference: Kiradech Aphibarnrat, world #33, who took the time from his busy schedule to attend in person; Thongchai Jaidee; World #2, Ariya Jutanugarn and her sister, world #12 Moriya, recent runner-up at the Ricoh Women's British Open; Pornanong Phatlum; and amateur sensation, Atthaya Thitikul.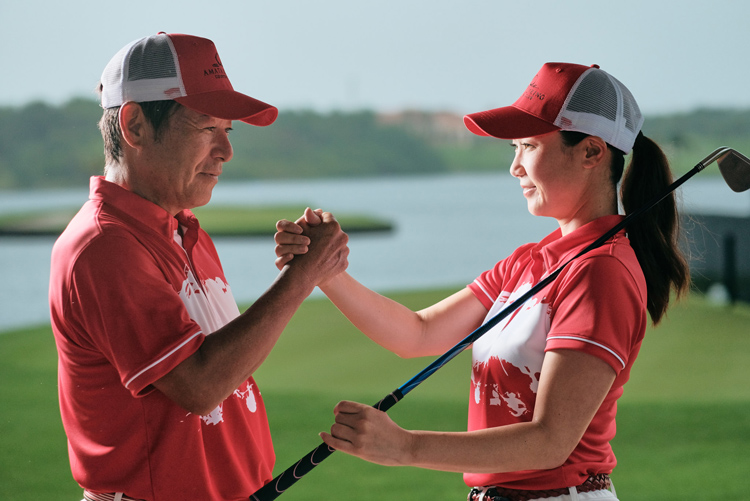 Ozaki and Koya unveiled a powerful team, including world #40, Satoshi Kodaira, along with Japan's top female and world #15 player Nasa Hataoka. They will be joined by the current #1 and #3 players on the Japan Tour in Ryuko Tokimatsu and Kodai Ichihara, and PGA and European Tour regular, Hideto Tanihara.
"We are ready for this exciting challenge and will be doing all we can to ensure we do our country proud and put up a strong performance," commented Joe Ozaki, the 32-time winner on the Japan Golf Tour.
Toyota Motors Thailand was also announced as the Presenting Partner, continuing not only their long association with Championship golf, but their position as an innovator of major sports and entertainment events in Thailand. Mr. Vudhigorn Suriyachantananont, Executive Vice President Toyota Motor Thailand Co. Ltd., was in attendance and joined the top table of the press conference to introduce the event to attending media and special guests.
Other sponsorship partners that have already committed to being a part of the event include: Amata Corporation, SCB, SCG, Singha, Ricoh.
The event format will follow that of the Ryder Cup and Solheim Cup; a 3-day competition comprising of team-based and individual sessions, with each team amassing points based on the outcome of each match. The event will also be accompanied by on-site entertainment available to all members of the community. A dedicated website was also introduced where the general public will be able to find further details of the event, as well as insights on the competitors, ticketing and the schedule of events.
"The opportunity to see men and women, professionals and amateurs competing on the same teams will make for compelling viewing," commented David Townend, Tournament Director and General Manager of Amata Spring Country Club. "The equality narrative the event carries and the feel-good factor of celebrating a superb friendship between great nations, and the togetherness golf events bring, will mark the occasion as one of the most progressive events in recent times."
For further details, visit www.amatafriendshipcup.com and follow @AmataFriendsCup on Twitter, and @AmataFriendshipCup on Facebook and Instagram.