On the eve of The 12th Faldo Series Asia Grand Final at Laguna Golf Lăng Cô, the six-time Major Champion lauded the progress of his first course design in Vietnam, and the nation's ambition for the game
Vietnam is gearing up for The Asia Grand Final of The Faldo Series, hosted at the five-star integrated resort, Laguna Lăng Cô in Hue, Vietnam. The Faldo-designed Championship course sets the most impressive backdrop against the Truong Son Mountain Ranges and the oceanfront of Chan May Bay. Flanked by the Angsana Residences and the impressive Banyan Tree Lăng Cô, the course has elevated its stature amongst the local and international golf community, with Faldo quick to recognise the progress of the club and destination;
"The work that is being done at Laguna Golf Lăng Cô is having a tremendous effect. Our ambition was to create an iconic course that would complement this truly unique corner of Vietnam that would establish itself as a recognised global golf destination. What we have here today, is certainly emblematic of our vision and am proud to host my Series Asia Grand Final here."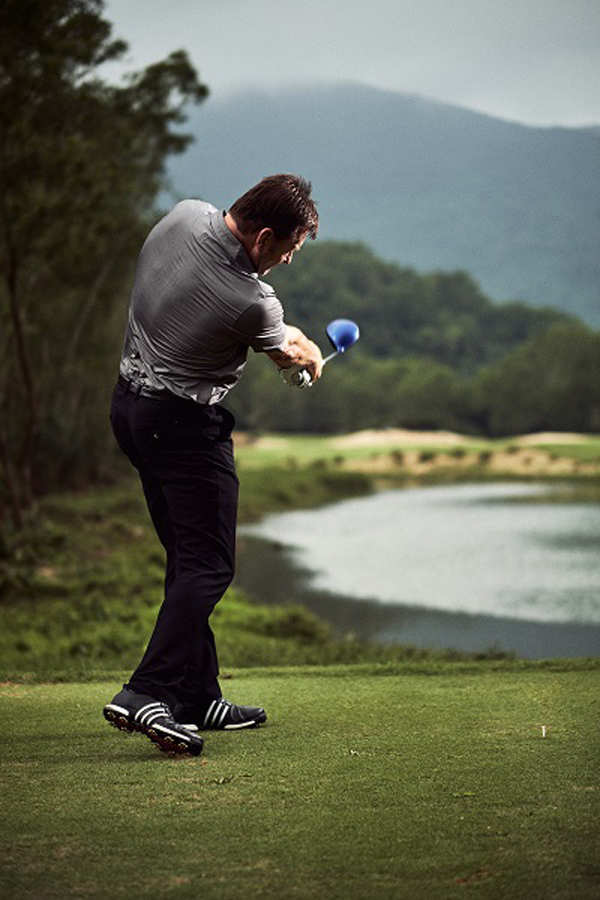 Sir Nick went onto recognise the vision and importance of Vietnam in how golf has been embraced; "Vietnam is without doubt experiencing one of the most exciting movements anywhere in the world of golf. We have some great courses being built and an appetite to see the game flourish as one of the most popular national past times."
Developed by the Banyan Tree Group, Laguna Lăng Cô has grown into a world-class destination, framed by a three-kilometre beach with magnificent natural scenery. The Faldo-designed championship course is easily accessible from both the Angsana and Banyan Tree hotels, as well as the private Laguna Park residences, and has become the discerning choice for visitors to the region. The venue is set to host the stars of tomorrow at the Faldo Series Asia Final, with each competitor seeking to emulate the likes of former-winner Rory McIlroy in capturing one of the coveted age group titles.
"Interest levels continue to rise as the word of mouth swells," commented Adam Calver, Director of Golf at Laguna Golf Lăng Cô. "We have all the components; pristine beaches, oceanfront accommodation, spa, entertainment and our Championship Course to make this a bucket list destination. Having Sir Nick with us makes this week extra special. Hearing his excitement around the progress that is being made on course and his belief in the products potential as a recognised global player is motivating to say the least."
"With Danang's position as a stronghold for inbound golf tourist travel in the region, Lăng Cô has found itself appealing to those looking for a more escapist experience and luxury surrounds" continued Calver. "Being just 45 minutes from Danang International Airport, we have slowly built our brand and experience equity, which is paying dividends as our enquiries have seen a recent spike. The region has some great courses and with our first-class onsite accommodation and more idyllic experience, we are speaking to a certain audience that prefers the relaxation and secluded setting. It has also proven popular with guests touring the region's golf, with a stopover in Lăng Cô becoming a top priority."
The Faldo Series will be competed around the 7101 yard, Par 71 course, where juniors from over 20 countries will compete under tournament conditions for one of the games most respected titles.
Laguna Lăng Cô, Central Vietnam
Cu Du Village, Loc Vinh Commune, Phu Loc District
Thua Thien Hue Province, Vietnam.