Victoria Hotels & Resorts is set to celebrate its 20th anniversary with a festive bash at Salon Saigon on December 4, 2017. One hundred and fifty invited guests are expected to be on hand as the evening presents highlights from the group's two decade-long history which has seen the opening of 7 properties spread across Vietnam and Laos. The vintage train-themed soirée will include multimedia presentations and live entertainment, taking guests on a sensory journey to both the unique regions where the resorts are located as well as inside the Indochine-inspired resorts themselves.
"We are proud that Victoria Hotels & Resorts is a Vietnamese brand with three essential core values: being an international 4-star hotel representative of the best of the region, incorporating Vietnam's recent history into the brand, and continuing to service discerning travelers," said Mr. Tran Trong Kien, CEO of the Thien Minh Group which owns and operates Victoria Hotels & Resorts "While the brand has expanded outside the country, the heart of the brand is still in Vietnam. I acquired the brand knowing that we would be able to continue the tradition and take it to new heights." Mr Kien added.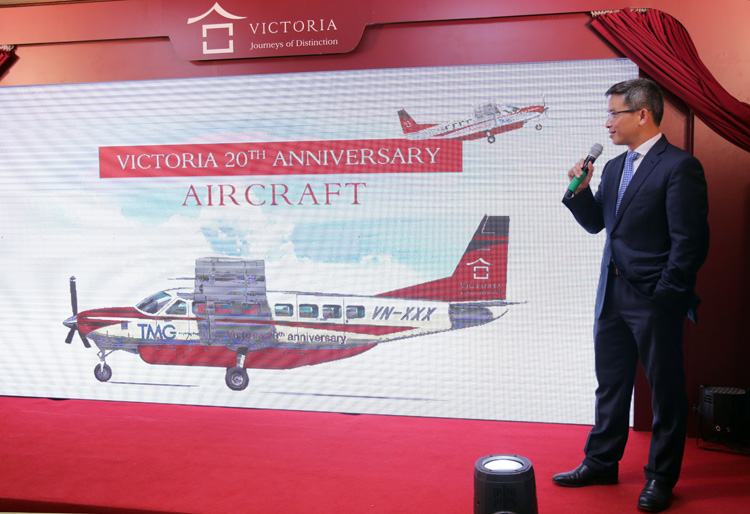 While Victoria Hotels & Resorts remains one of Vietnam's leading hotel brands after two decades of operation, the group is looking to continue to modernize and innovate while remaining true to its vision. "We need to ensure what we are doing is sustainable, able to support the community where we have our properties, and to provide our staff with better income opportunities," said Mr. Kien. "We want to have our own properties in every single beautiful location in the country like Quang Binh and Ha Giang," said Mr. Kien "Next is taking this brand beyond Vietnam into other destinations which complement what we stand for like Myanmar, Cambodia, Thailand, Malaysia and more. People coming to the region are looking for something unique and sustainable, leading to lasting memories, both in and out of the hotel. We don't want to be just a chain hotel, but a unique experience that travelers will remember for many years to come."
Looking forward, the group will soon launch Victoria Voyages, all-inclusive packages introducing guests to the beauty and authenticity of Vietnam and Laos in Victoria style from beginning to end. Guests will be able to take advantage of the entire Victoria network, including hotel properties, transportation options and other in-house services while enjoying specialperks including a one-time check-in for the entire journey, complimentary services, free upgrades and more.
Specially, Mr Kien introduced the new seaplane aircraft livery with the celebration of Victoria 20th anniversary. This seaplane is currently operated under Hai Au Aviation, another company under TMG portfolios.